Kardia Holiday Deals
Shop our holiday sale and save up to £20 on our award-winning personal ECGs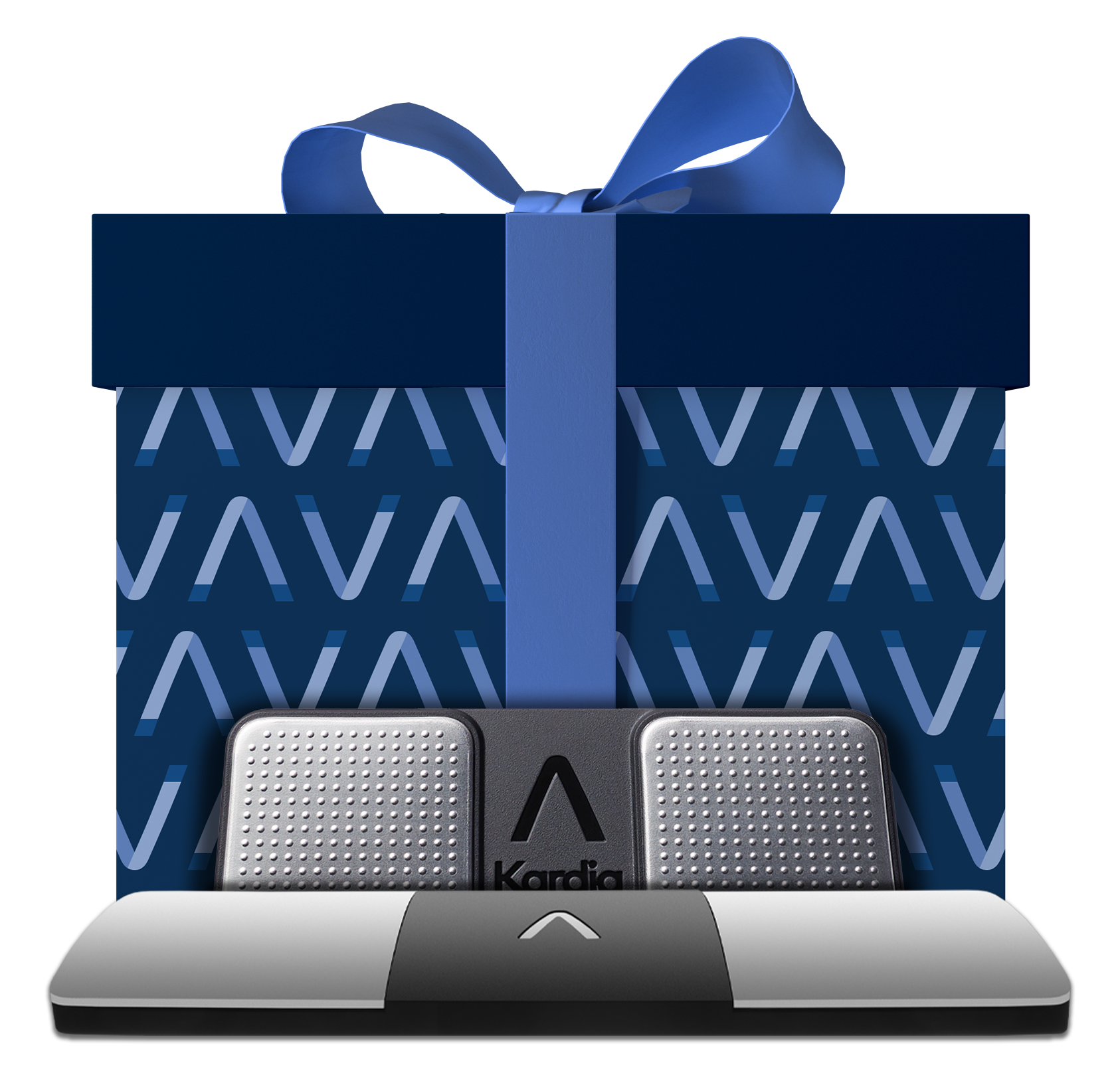 The first and only NICE recommended personal ECG
Buy Now
KardiaMobile
When was the last time you checked on your heart?
Check in on your heart with a medical-grade ECG anytime, anywhere. In just 30 seconds, detect Normal heart rhythm, Atrial Fibrillation, Bradycardia, or Tachycardia. Now that's peace of mind.
Taking control of your heart health is easy
Take a medical-grade ECG anytime, anywhere in just 30 seconds. Get an instant analysis right to your smartphone and send the results to your doctor with the press of a button.
Learn More
Why Kardia?
Easy to use

Just put your fingers on the sensors—no wires, patches or gels required.

Affordable

Starting at £99 with free shipping in the UK.

Portable

Check in with your heart on the go. Just slip it in your pocket and take it with you.

Trusted

Clinically-approved, medical-grade ECG recordings. 30-day money-back guarantee if you're not satisfied.

Share with

your doctor

Track data over time or email medical-grade recordings directly to your doctor for review.
KardiaCare
Get the most out of your Kardia device.
Receive regular ECG reviews, automatically share heart data with family, and more. Become a KardiaCare member for just £99 per year or £179 for two years.
Basic
KardiaCare
Take unlimited ECGs. Detect AFib, Bradycardia, Tachycardia, or Normal Heart Rhythm in just 30 seconds.
Store your ECGs on your phone or email them to your doctor.
Track your weight and blood pressure.

Advanced Determinations

Get a deeper look at your heart rhythm and detect more arrhythmias, including Sinus Rhythm with PVCs and more.

Clinician ECG Reviews

Receive an ECG review every 90 days by a cardiac physiologist.

Heart Health Summary Report

Download a report that summarises all of your ECG recordings. Share with your doctor or use it to track your heart health over time.

Automatic ECG Sharing

Set up automatic sharing of your ECGs with family or caregivers using Inner Circle.

Medication Tracking

Set reminders to take specific medication at your doctor's recommendation and track your medication history.

Cloud Storage and Security

Enjoy secure access to all of your ECG recordings on any device.
KardiaMobile 6L
6 views of the heart
6 times the data
Learn More